Tweezers with platinum tips are suitable for various applications in many research laboratories.
The laboratory tweezers that IAM Drijfhout supplies are made with high quality platinum tips. The tweezers consist of a stainless steel body (anti-magnetic) with a platinum tips. The platinum that is used has a purity of 99.95%.
These precision tweezers are carefully finished and have a straight, pointed tip. This makes it very easy to pick up small parts with precision. Such tweezers are used for production, repairs and other purposes in microelectronics, medicine and (biological) laboratory technology.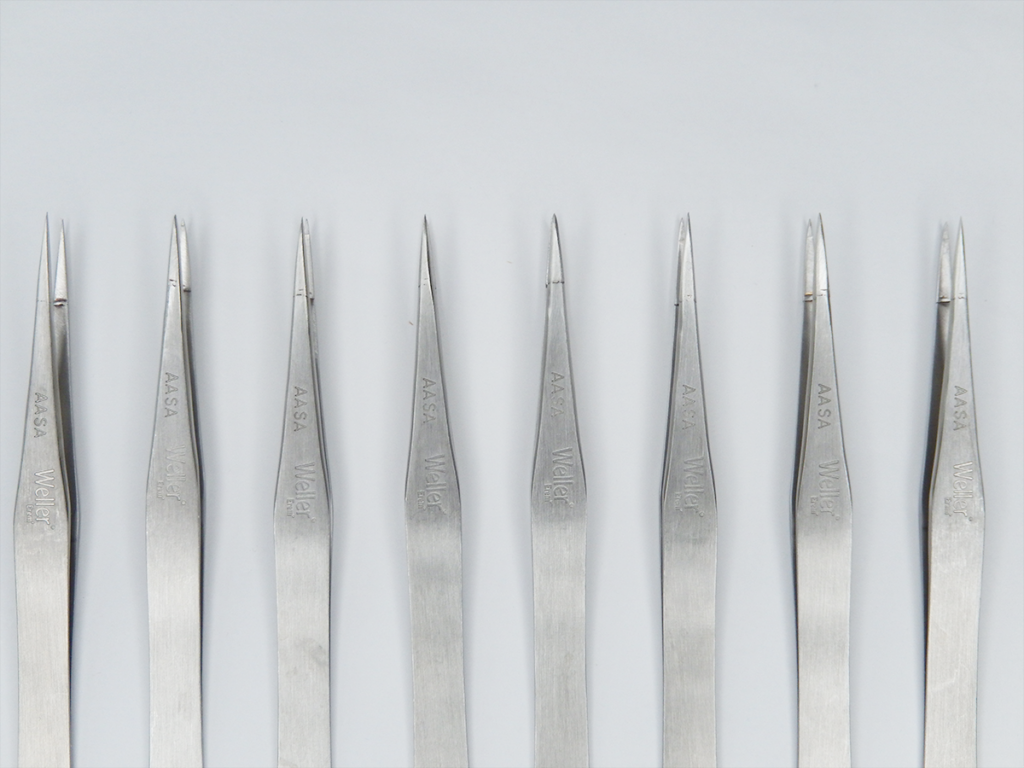 Why stainless steel tweezers with platinum tips?
The stainless steel body of the laboratory tweezers is anti-magnetic, heat-resistant and does not rust. The platinum tips can be sterilised in a flame and are highly heat-resistant due to their melting temperature of +/- 1,768°C. Furthermore, they do not oxidise and are resistant to many corrosive liquids. This ensures, as with the crucible tongs with platinum tips, that no contamination occurs after contact.
The tweezers can be produced in different sizes. The most common forceps we supply have a length of approx. 130 mm, with the platinum tip having a length of 17 mm.
Custom made
If you have a special request for a certain length or alloy of the tip, please feel free to contact us. Together we look into the possibilities for your needed products.
---
View other precious metal laboratory articles
Other products in this category
Platinum crucibles and dishes
|
Crucibles and casting dishes for fusion machines
|
Crucible tongs with platinum tips
|
Platinum electrodes
|
High quality pure gold, silver, rhodium or platinum round targets