Due to their high electrical conductivity and resistance to corrosion, platinum and platinum/iridium alloys are particularly suitable electrode materials. Electrodes are made of pure platinum or platinum 90% / iridium 10%. This platinum alloy is widely used for electroanalysis.
IAM Drijfhout stocks standard electrodes of the types Fischer, Winkler, Wölbing and Schöniger. Other designs can also be produced on request. For example, IAM Drijfhout has supplied the custom-made electrode below based on the simple sketch on the left.
Op aanvraag kunnen ook andere ontwerpen worden geproduceerd. Zo heeft IAM Drijfhout onderstaande custom made elektrodes geleverd op basis van een simpele schetsen.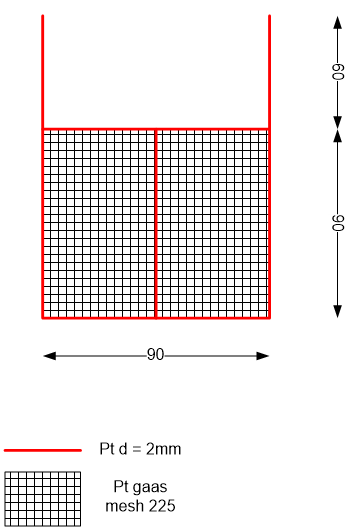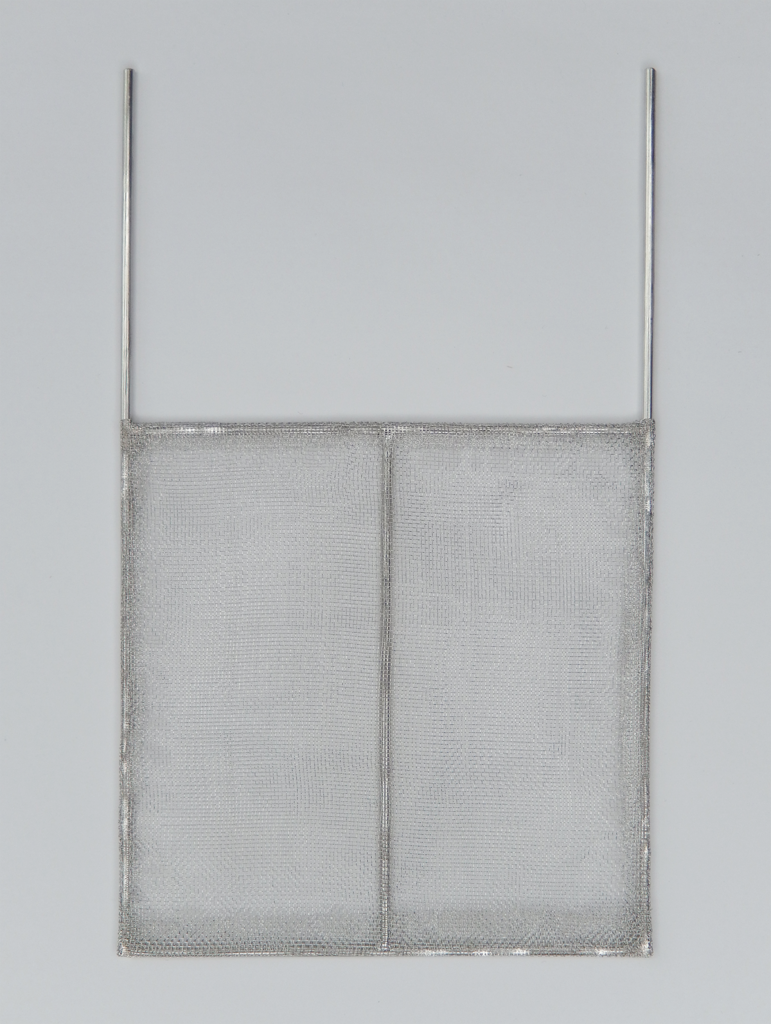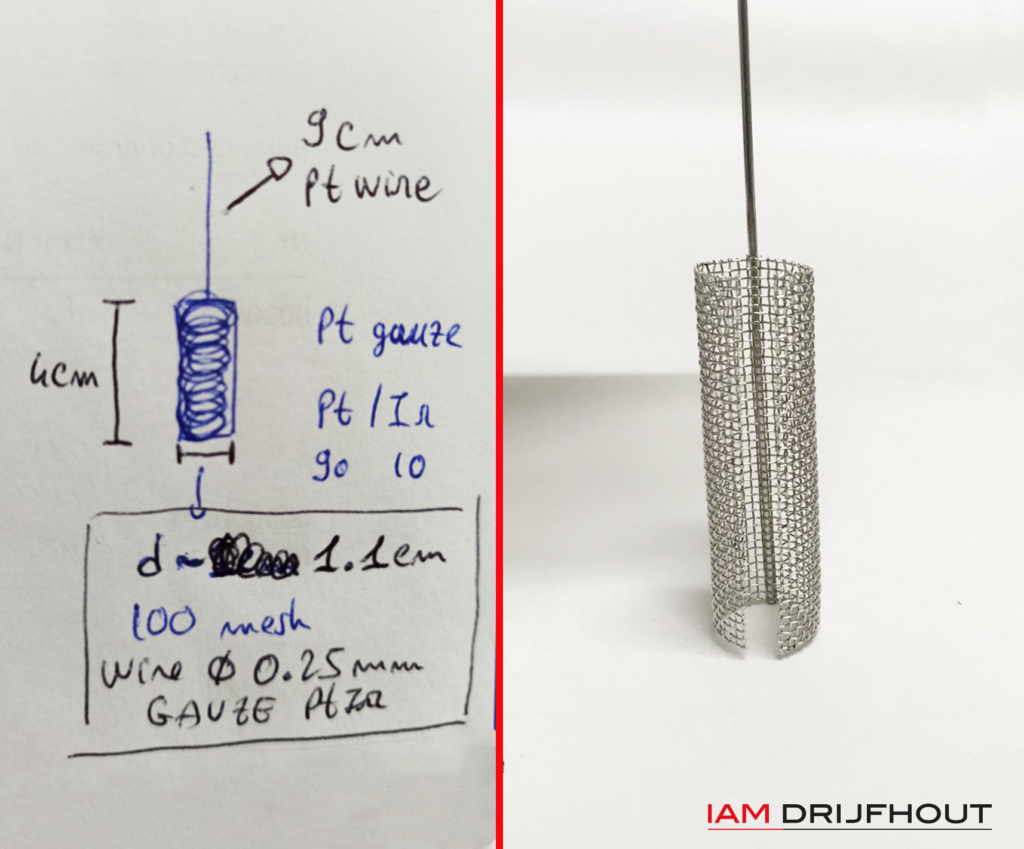 Fischer electrodes – platinum 90% / iridium 10%
Fischer electrodes consist of an inner and an outer gauze cylinder. Fischer electrodes are sandblasted to increase the wire surface which makes these electrodes suitable for rapid tests with high current densities in stirred or still electrolyte solutions.
Winkler electrodes – platinum 90% / iridium 10%
Winkler electrodes consist of a slit gauze cylinder containing a concentrically wound wire spiral. It is most suitable for applications such as electrogravimetric identification of copper (Cu) and zinc (Zn).
Wölbing electrode – paltinum 90% / iridium 10%
Wölbing electrodes are a gauze cylinder which is fixed to the central rod at the top and bottom via a solid cross.
Schöniger electrode – platinum 100%
Schöniger electrodes are made of U-shaped pure platinum wire mesh. Primary applications include quick tests for halogen and sulfur.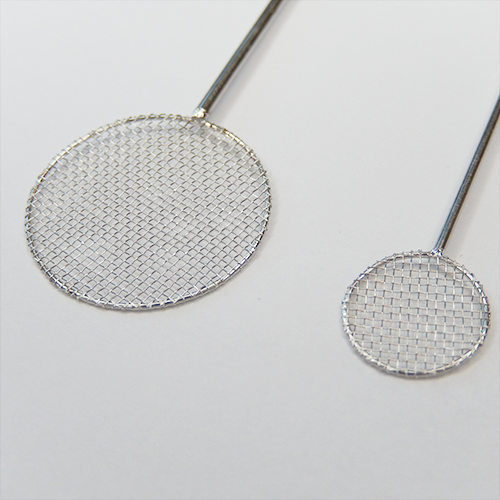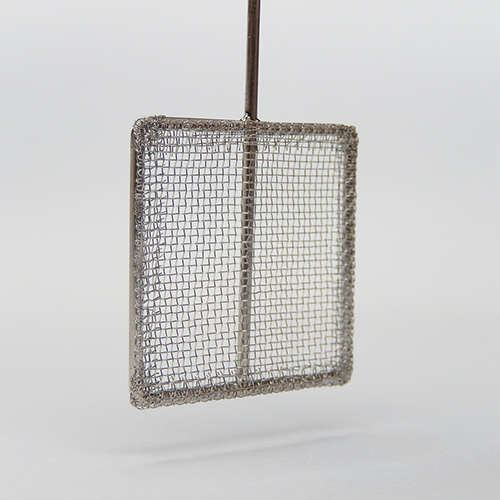 Why choose IAM Drijfhout
– Fast and flexible 
– Quality 
– No minimum order value 
– Customized products 
– Reliable and precise 
IAM Drijfhout also produces electrodes on request according to specific dimensions and/or technical drawings. Feel free to contact us for more information or a quote. IAM Drijfhout tries to provide the best possible expert advice in a personal way.
Other products in this category
Platinum crucibles and dishes
|
Crucibles and casting dishes for fusion machines
|
Crucible tongs with platinum tips
|
Laboratory tweezers with platinum tips