What is wire and ribbon?
Wire and ribbon are both semi-finished products that are used as the basis for further processing into a final product. The wire and ribbon that IAM Drijfhout supplies are made of precious metals; usually platinum, silver, gold, iridium and palladium or an alloy thereof. The wire, usually round, is drawn by machines. Ribbon is processed in a special way by rolling round wire so that it becomes 'flat wire also known as ribbon.
---
Using (platinum) wire and ribbon
The precious metal wire and ribbon that IAM Drijfhout supplies are similar to each other though the usage varies depending on the application. Both are used as technical parts in many industrial sectors or as materialsfor jewellery and decorative (art) works. It is also used within research groups of universities for various purposes.
Wire
Platinum wire: automotive spark plugs, medical devices, electrophoresis, turbine blade manufacturing and electronics.
Gold wire: electronics, resistors, medical devices and semiconductors.
Silver wire: electronics, resistors, capacitors and spark plugs for cars.
Palladium wire: medical equipment, spark plugs, sensors and electrodes
Iridium wire: applications within the automotive industry, crystal growth, temperature detection and medical devices.
Platinum-iridium wire: lead wires and electrodes in medical devices.
Platinum-tungsten wire: coils and leads for medical equipment and electrodes for car airbag ignitors.
Ribbon
Platinum ribbon: medical equipment, electrical contacts, filaments and potentiometers.
Gold ribbon: microwave and hybrid devices, electronics, semiconductors and slip rings (for electrical conduction)
Silver ribbon: battery production, radio frequency equipment, jewelry and decorative applications.
Palladium ribbon: medical equipment, jewelry and dentistry.
Iridium ribbon: for high pressure applications.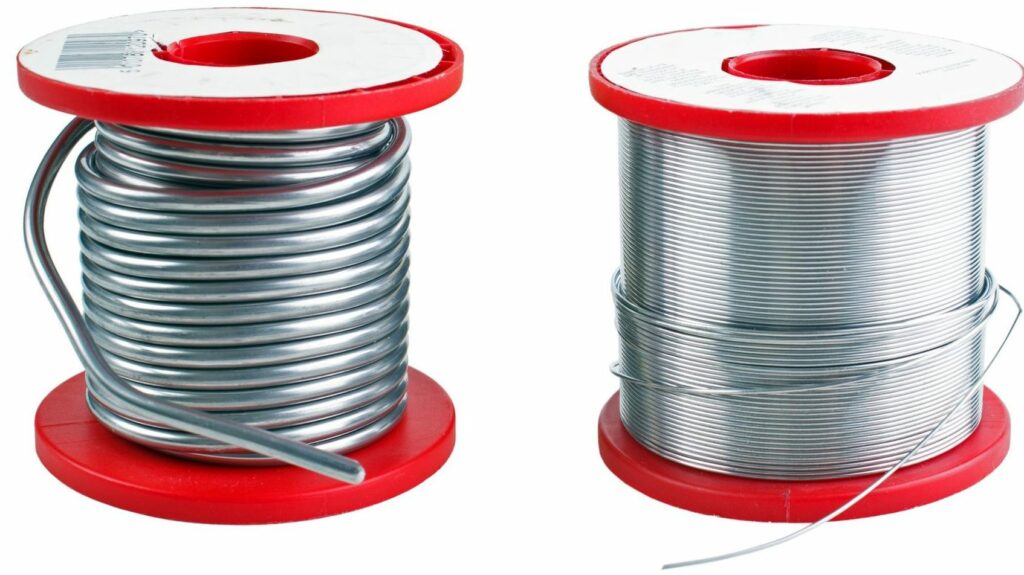 ---
Types of wire and ribbon
Both wire and ribbon are available in platinum, gold, silver, palladium, iridium or a specific alloy thereof. The most commonly used materials are gold, silver and platinum with a purity of 99.95% or 99.99% an alloy of platinum-iridium (90/10%), or platinum-rhodium (90/10%).
Wire and ribbon are available in different thicknesses, lengths and diameters.
Wire can be produced as drawn, stress-relieved or fully annealed. Wire can be produced to a minimum diameter of approximately 0.02 mm. The most common sizes run from 0.10 mm. up to 1.00mm. diameter. Thicker diameters are possible and, as is the case for coil sizes, are available on request.
Ribbon is rolled from round wire and has rounded corners. It comes on spools, in various lengths. Ribbon is available from a minimum thickness of approximately 0.02 mm. The maximum width of the ribbon is about 0.25 mm.
For specific questions about dimensions and/or alloys, please contact us. IAM Drijfhout likes to think with you about possible solutions in order to make a suitable offer.
---
Quality
Due to the high purity of the precious metals we supply, the wire and ribbon are very suitable for technical and medical purposes. For example, IAM Drijfhout supplies a lot of platinum wire and platinum ribbon with a purity of 99.95% to 99.99%. The material comes from the same source and has passed various checks, thus guaranteeing both quality and purity.
---
---
Why choose IAM Drijfhout? 
– One of the leading business suppliers of precious metal ribbon (flat wire) 
– Wire is drawn from 1 piece of material 
– Very high quality with minimal tolerances 
– Pure quality precious metal up to 99.99% 
– Precise production process managed by technical experts 
– Ongoing quality checks and material analyses 
– Recycling service of your used precious metal
IAM Drijfhout also produces wire and ribbon on request according to specific dimensions and/or a technical drawing. Feel free to request more information or a quote in this regard. IAM Drijfhout tries to provide the best possible expert advice in a personal way.
Other products in this category
Precious metal sheets and foil
|
Precious metal tubes and rods